Motorcycle Tires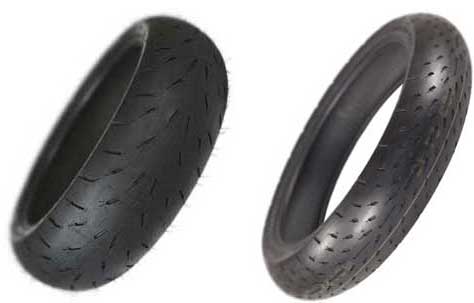 Hook-Up Drag Radial

All new light weight carcass
Softest compound available from Shinko
Tread pattern and profile designed specifically for the demands of drag racing
Aramid belter, DOT approved, recommended for drag race use only
Combine with the Shinko 003 Stealth front tire for a matching thread pattern

Stealth Radial Front

Slick/dimple design great for production racing, drag racing, or derious sport riding
Aramid belted
W speed rated (168mph)
Soft compound for rapid warmup gives racing slick like performance
DOT approved
Available in Ultra-Soft compound - great for drag racing and tracek use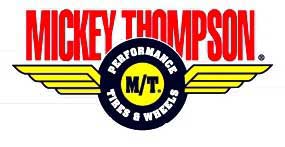 Mickey Thompson is number one in Motorcycle Drag Racing for 10 years running and racers ask for M/T Motorcycle Drag Tires by name.
A Proven Drag Strip Winner
Compounded For Maximum Traction
Requires Little or No Burnout
Engineered For Consistent Performance
36-3295 is Tubless, Radial Construction and is DOT Approved



Acceptable practice for rim width is tread width +/- 1''
0-15 psi Tire Gauge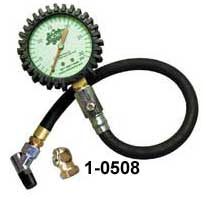 This is a 2-1/2" glow in the dark dial face tire pressure gauge with air pressure release button, internal gauge damper, 17" ultra-flexable hose with a swivel chuck. Included is a chrome angle chuck installed on the swivel fitting and a ball chuck so you always have the right version. Why buy the wrong version from the competition when we simply include what you need in one package? The thread on angle and ball chuck can be changed in seconds if your valve stem access changes. Higher quality at a better price than the competition. Why choose when this gives you everything all in one package!
| Part Number | Description | Racer Price | |
| --- | --- | --- | --- |
| 51-87-4650 | Shinko 003 Hook Up Ultra Soft 180/55/ZR-17 | $224.95 | |
| 51-87-4651 | Shinko 003 Hook Up Ultra Soft 190/50/ZR-17 | $232.95 | |
| 51-87-4651P | Shinko 003 Hook Up Pro 190/50/Zr-17 | $269.95 | |
| 51-87-4652 | Shinko 003 Hook Up Ultra Soft 200/50/ZR-17 | $269.95 | |
| 51-87-4000 | Shinko 003 Stealth Front 120/60/ZR-17 | $136.95 | |
| 51-87-4000u | Shinko 003 Stealth Front Ultra Soft 120/60/ZR-17 | $153.95 | |
| 36-3210 | Mickey Thompson 2.5 x 18 Front Tire | $276.00 | |
| 36-3221 | Mickey Thompson 26 x 7 x 17 Tire | $273.99 | |
| 36-3222 | Mickey Thompson 25 x 7 x 18 Tire | $259.95 | |
| 36-3053 | Mickey Thompson 10 x 15 x 26 Car Tire | $265.93 | |
| 36-3053M | Mickey Thompson 10 x 15 x 26 Motorcycle Tire | $340.00 | |
| 36-3055S | Mickey Thompson 10.5 x 15 x 28 Pro Mod Tire | $280.00 | |
| 36-3158M | Mikey Thompson 10 x 16 x 27 Prostock Tire | $365.00 | |
| 1-0508 | Tire Gauge 0-15 psi 2.5'' Glow Face | $34.60 | |